Your first step on your digital adventure will be epic
$4.99 for a .com* Domain Name
* certain conditions apply
Web hosting is an INFINITE SPACE OF POSSIBILITIES. Every web project is born from an idea that takes shape with the purchase of an original Domain Name. Propel your idea onto the web with the right, scalable web hosting plan. Customize it and embark on your digital journey. How far will you go?
EVOLUTIVE
WEB HOSTING
PLANS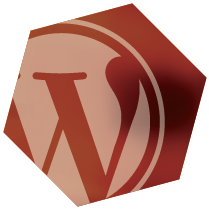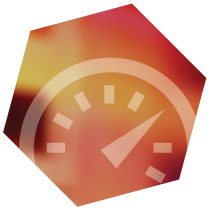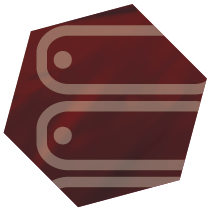 VIRTUAL
SERVER
from
Linux | Apache | MySql | PHP
Launching a web project is the beginning of a great digital adventure.
Starting off on the right foot means choosing the right domain name Domain Name and hosting service for your web project. Above all, avoid the problems associated with low-price, no-service offers. At DATAenligne, we're convinced that every web project has its own specific technological needs.
Our team of web hosting experts has the skills to make your project a success. In fact, we're at your service from day one to help you choose a Domain Name and web hosting to create or migrate your WordPress site. We're here to help you make the right choices. Your success is our success.
All our web hosting solutions, whether you're srarting up, growing or require avanced needs, are high-performance and reliable, and comply with industry installation standards to guarantee you full availability and scalability.
What's more, each solution comes with Cloud Management Services to free you from the obligations and technical tasks associated with Cloud Computing. We take care of all these aspects of your Web Hosting Service, 24/7/365.
In short, whatever stage you're at on your digital journey, our Web Hosting and Cloud Management Experts are at your service. Our aim is nothing less than to accompany you on your digital journey by creating the best interactive experiences on the web.
HOW FAR WILL YOU GO?
An idea gives birth to a project. Entrepreneurship means taking a step into the unknown on your own digital journey. Right from the start, you need to choose and register an original, evocative Domain name to create your project. You buy a web hosting package to create your site with WordPress. Your site is launched. Congratulations! You now have a window on the world.
Business is booming and your web project is gaining in popularity. To meet growing demand, you're increasing the capacity of your hosting package. A new version of your site is now online. It's been such a success that the number of visitors doubles every quarter.
DATAenligne informs you of the need to migrate to a dedicated solution to ensure growth and avoid loss of revenue. The change is made without any involvement on your part.
We take care of everything.
All our WordPress Hosting Plans come with guaranteed resources, unlike many other hosting providers. We offer the most powerful shared hosting services to get you started on your digital journey.
Our servers are equipped with fast SSD disks. This means more performance in both reading and writing. What's more, your data is carefully backed up so you can restore it quickly if necessary.
For even greater performance and speed, our WordPress Hosting Plans come with the plugin AccelerateWP for WordPress. This plugin offers the same enhanced display features for your WorsPress site. And it's free.
A FULLY MANAGED WEB INFRASTRUCTURE TAILORED TO YOUR NEEDS
DATAenligne is more more than just Web Hosting.
Serving you in your native language simplifies communication and understanding with DATAenligne's bilingual customer relations and support team.
Our commitment is based on the conviction that every customer deserves a unique experience that exceeds their expectations. We place great importance on understanding the needs of your Web project to create a customized solution. Each intervention aims to consolidate the bond of trust and create a memorable experience that transforms our relationship into a solid partnership.
Web Hhosting is much more than a convenience. It's the human factor which, through its expertise and technical knowledge, enables your web project to reach new heights. We are your expert team.
Our Web Hosting Solutions and Services go beyond commodity. Designed for rapid response, they offer reliability and innovation. With us, experience goes beyond simplicity. Join us to discover an approach that pushes the boundaries of expected quality.
We believe it's advantageous to display our web hosting solutions as well as our cloud management services priced in Canadian dollars. It's a clear advantage for companies here and elsewhere to develop their web projects with confidence.
"We transferred our web hosting from GoDaddy to DATAenligne and I'm very happy with the decision. Since then, I have seen a significant improvement in the performance of our website. I highly recommend DATAenligne to anyone looking for a reliable provider that offers high-quality, personalized service."
"The DATAenligne team took the time to fully understand our needs and provided us with a tailor-made web hosting service. The support service is fast and efficient. I would definitely recommend them."
"The DATAenligne team always listens to our needs. The migration and commissioning of our websites went according to our expectations. Available and open, they offer us excellent customer service."
"My area of expertise is accounting, not technology. DATAenligne hosts my WordPress site and I'm delighted with the simplicity with which the team is available to guide and serve me. I have no hesitation in recommending them to you."
In 2018, we made the choice to entrust our web hosting to DATAenligne. t's a decision we've never regretted, as the benefits are so remarkable. They offer exceptional service, fast support and the team is always on hand to give us valuable advice. DATAenligne is a winning choice that we recommend to anyone looking for a reliable provider for their digital needs.